Turn your most
valuable donors

into
your most

vocal advocates
Supercharge engagement, raise more funds and build your pipeline with
Kernls, the first P2P marketing platform for major donors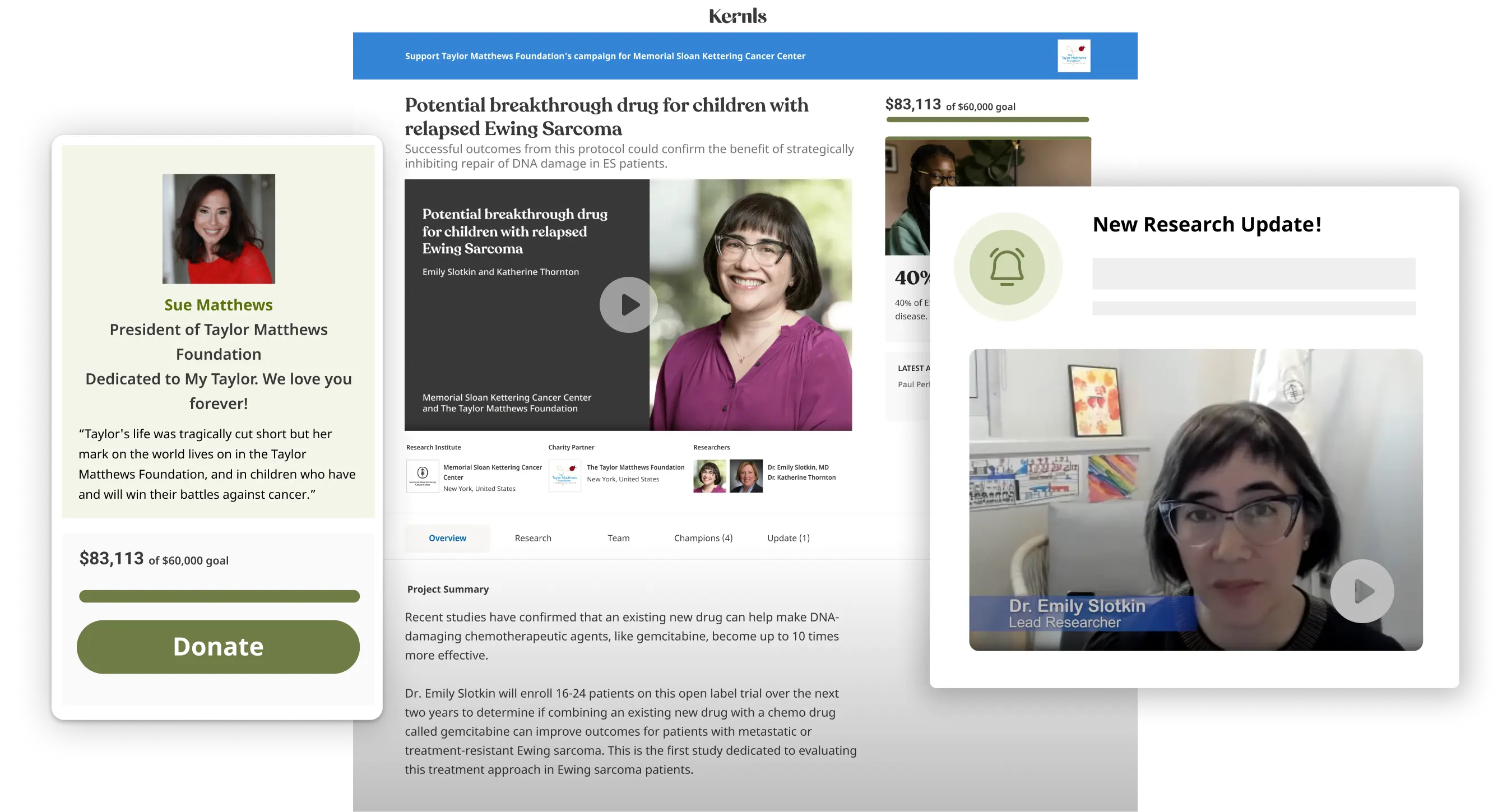 90% of giving is driven by major, mid and corporate donors, Kernls is the first and only platform designed for them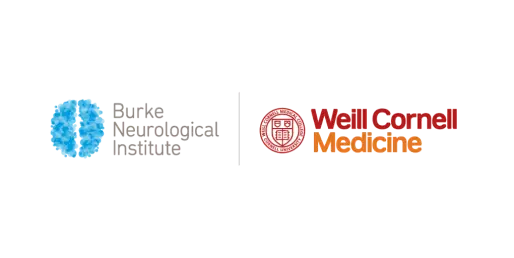 "Kernls provided the ideal platform and support for one of our major donors to engage his network, raising over $300,000 and adding 50 major gifts candidates to our pipeline."
Nancy Yarmel
Director of Leadership Giving
Canadian Cancer Society
A large donor won is a $60k increase in lifetime value
Attract
Specific and targeted content gives donors the opportunity to quickly find and connect with what matters to them.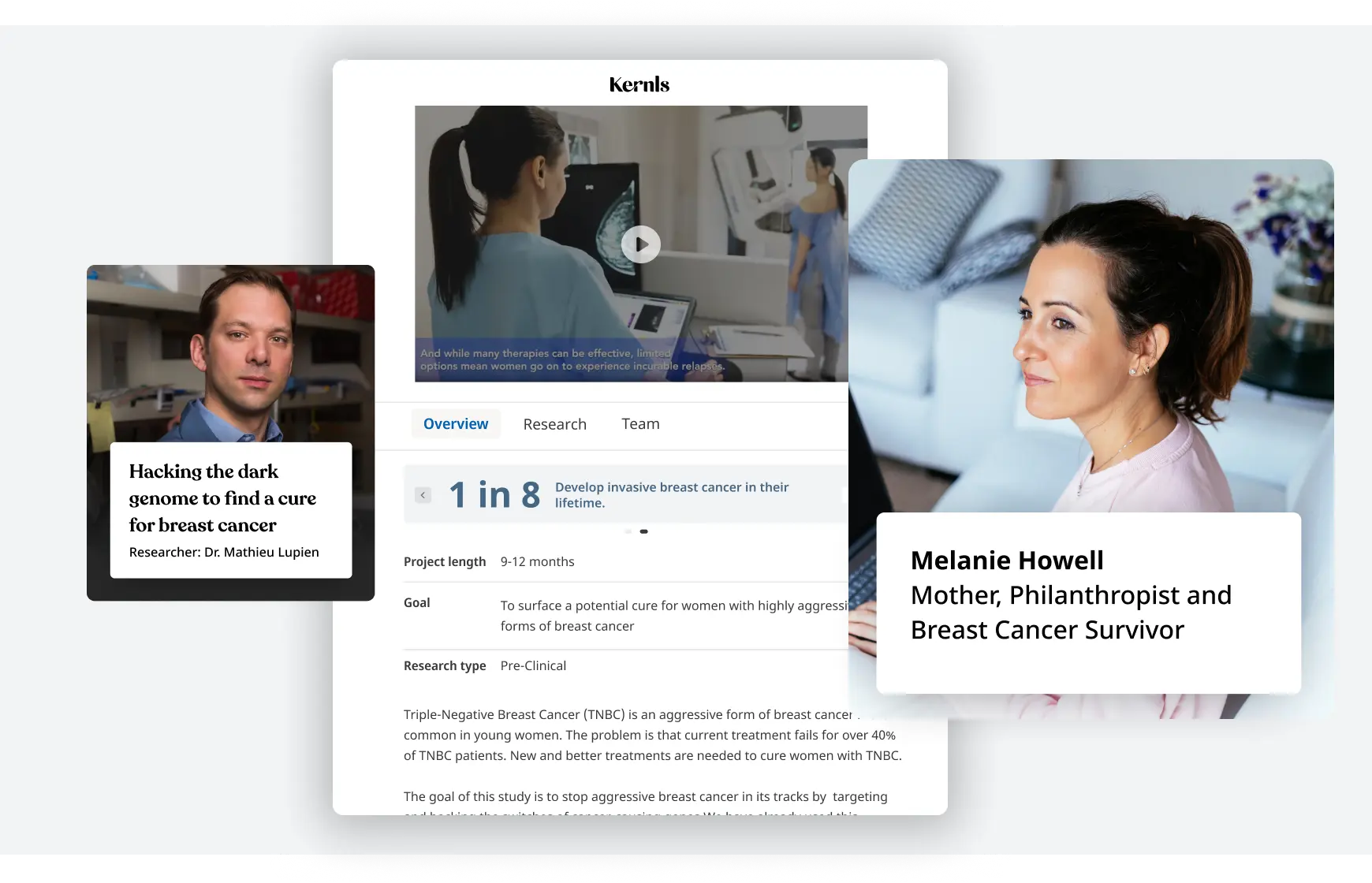 Grow
An engaging dashboard with built-in email and social sharing tools gives donors the help they need to activate their networks.
Retain
Donors get project specific updates well beyond the initial campaign. It's a software-enabled personalized stewardship plan – for everyone.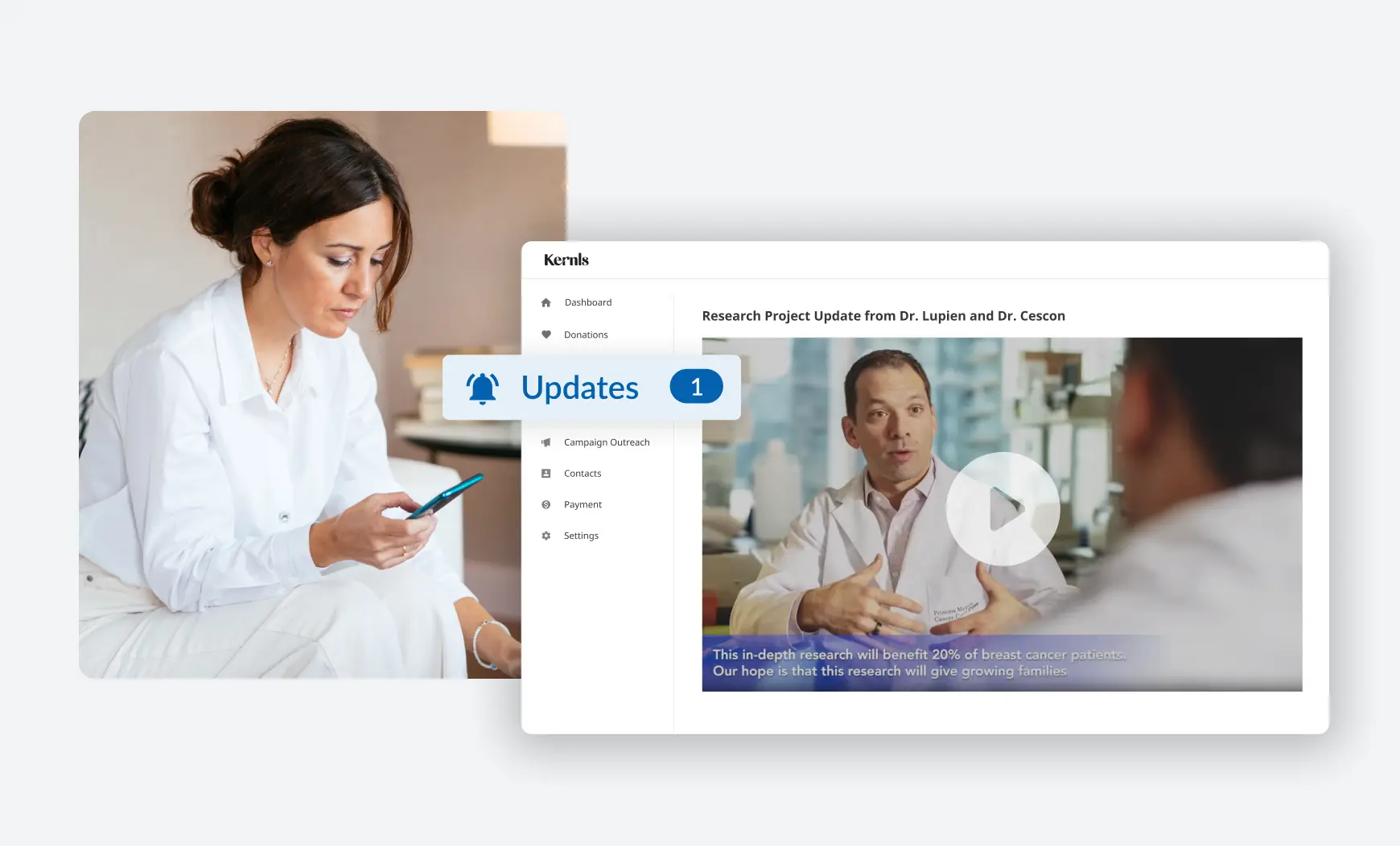 Why Kernls?
Donations go up while fundraising costs go down. By streamlining and shouldering critical processes often prohibited by time and budget, Kernls gets donors the content they care about. With no added stress to development teams.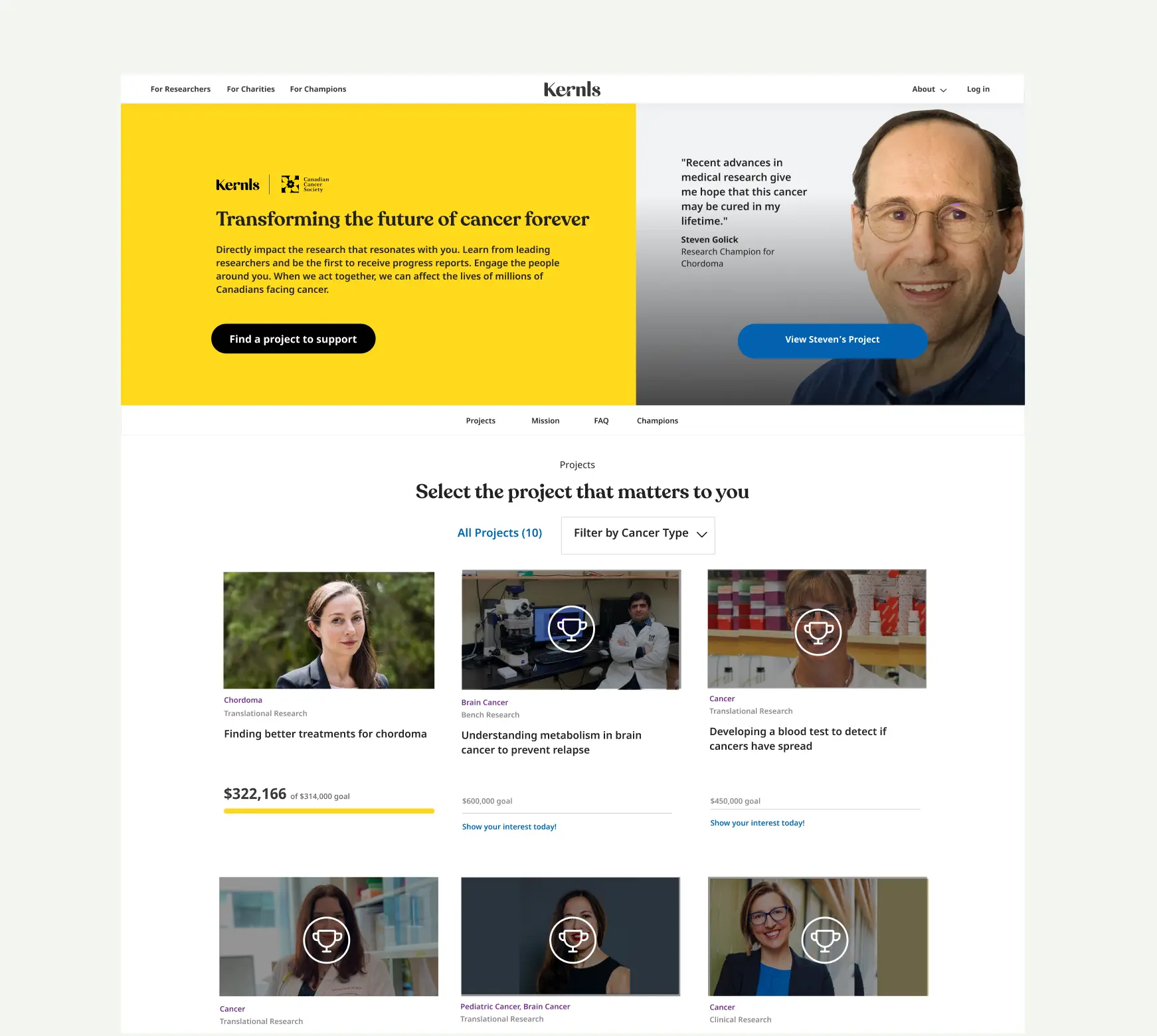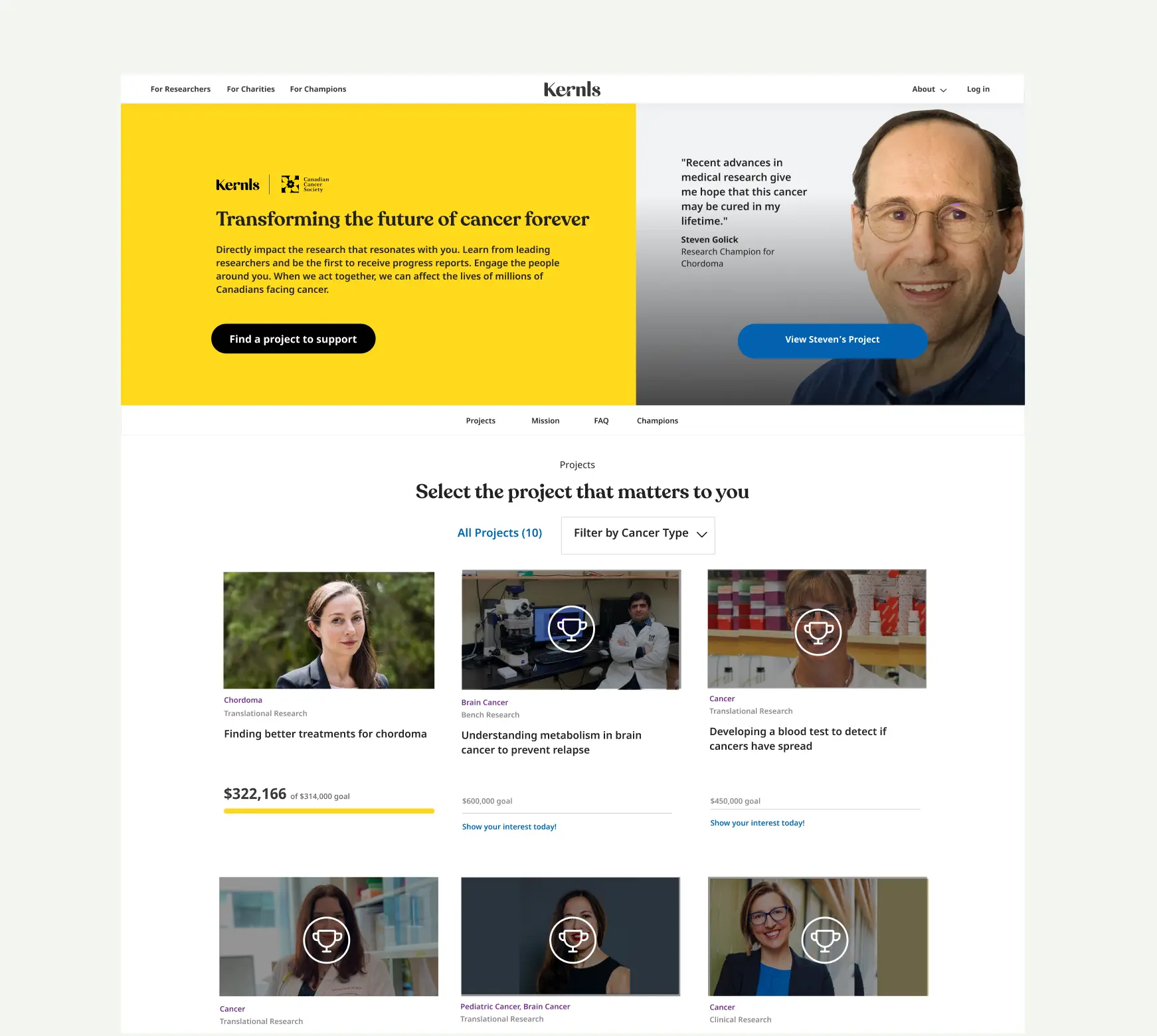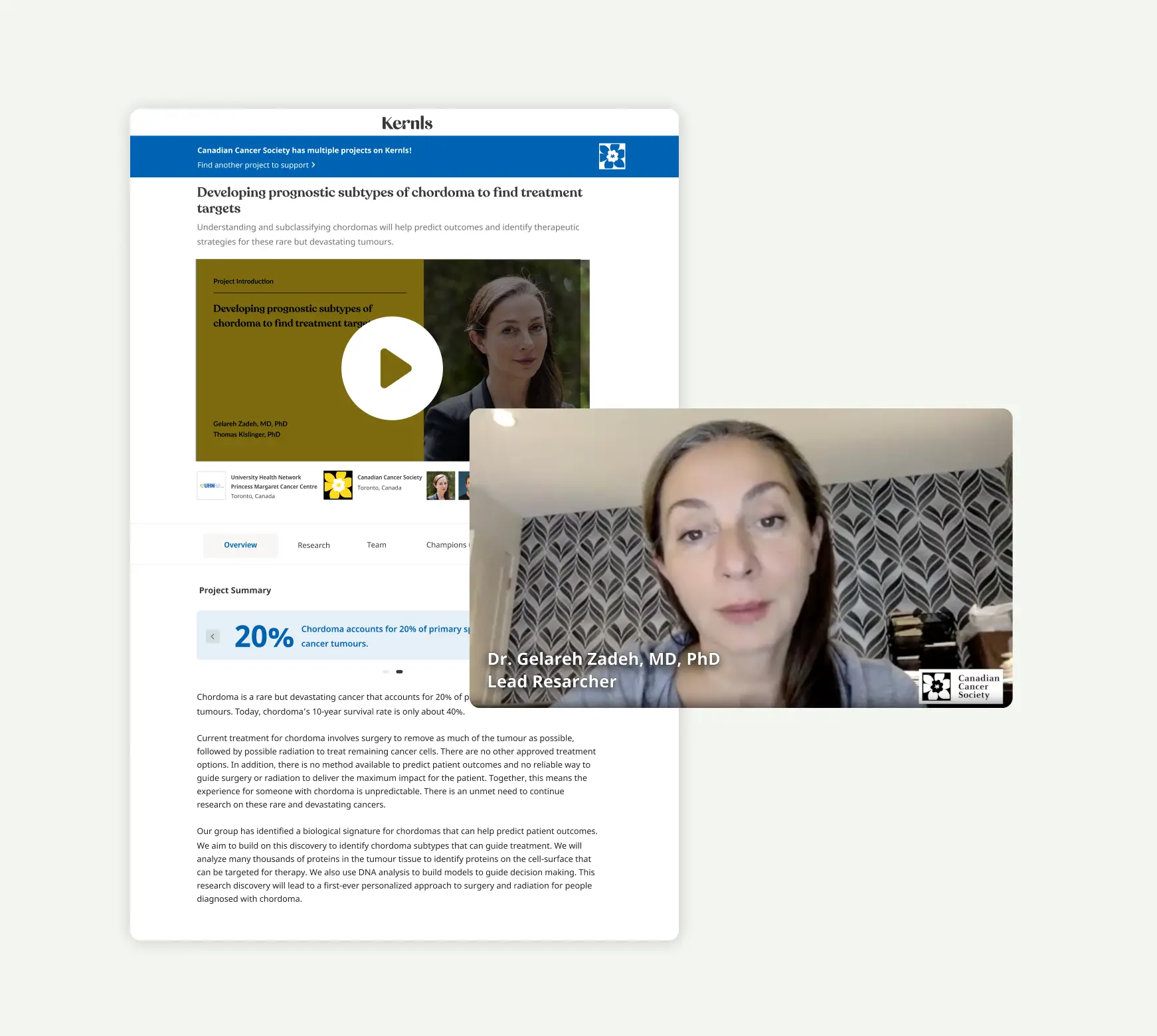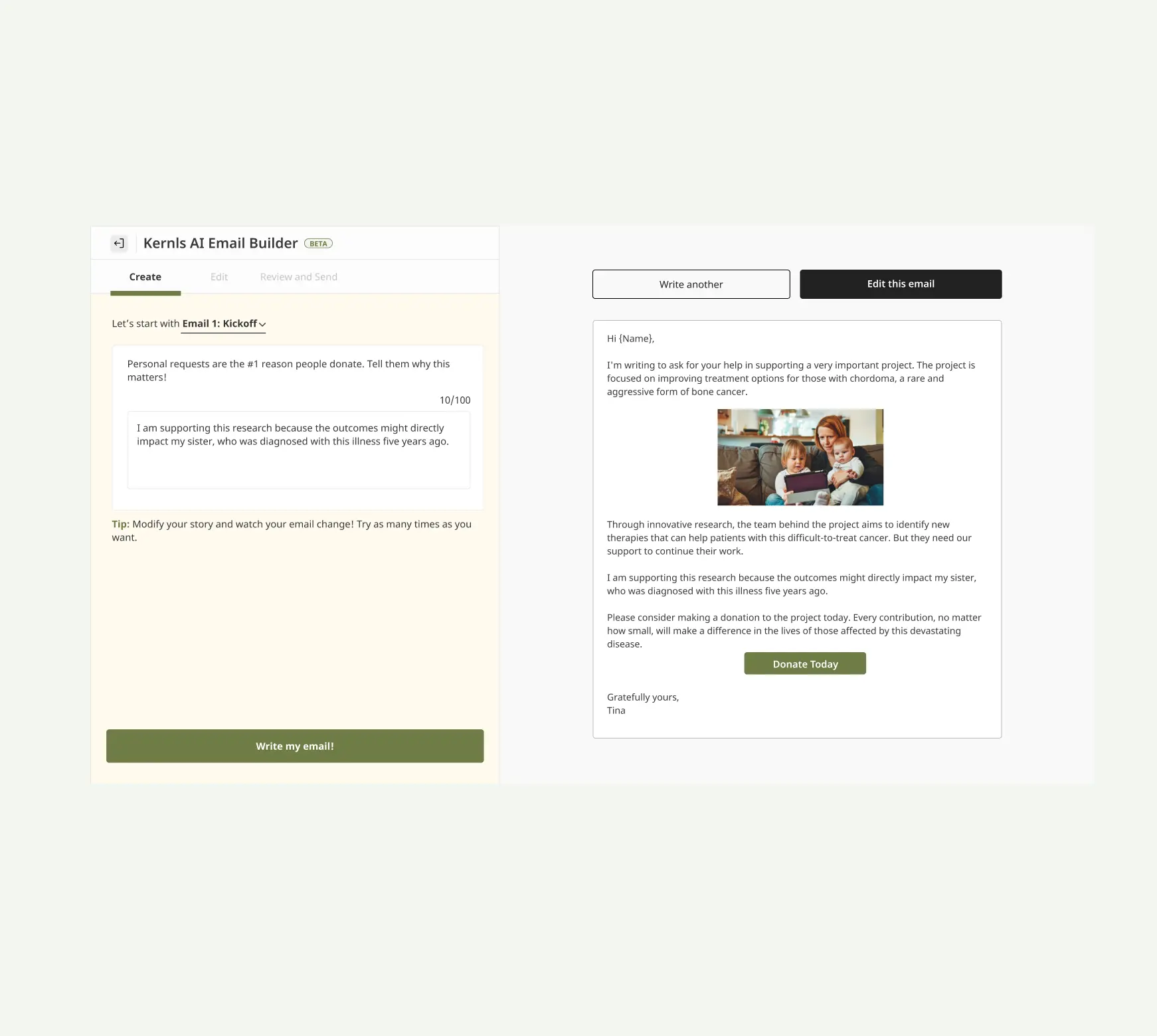 "I lost my mom to Non-Hodgkin's lymphoma. Getting to support a world leading researcher in Dr. Harris at Einstein College working on Car-T cell therapy for Non-Hodgkins lymphoma means a lot to me."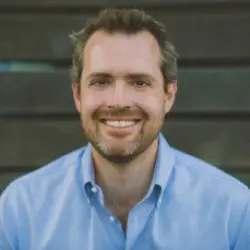 Sandy Gibson
CoFounder & CEO, Better Place Forests
Champion for Non-Hodgkins Lymphoma
See why donors give 300% more when they run campaigns on Kernls